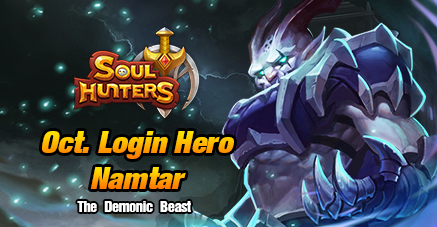 October Login Hero - Namtar "The Demonic Beast"
Namtar is a Front Line DPS, a well-known demonic beast, who excels at dealing Physical Damage, as well as knocking enemies into the air and reducing enemy Attack stats.
2017-01-25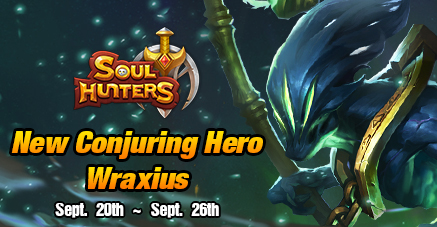 New Conjuring Stone Hero -- Wraxius, the Shape Shifter
Wraxius is a Back Line DPS Hero: He can temporarily transform into an enemy and destroy them with their own abilities.
2017-01-16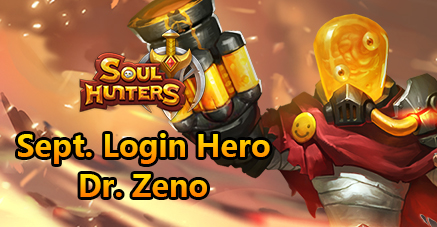 Sept. Login Hero – Dr. Zeno
Dr. Zeno is a Middle Line DPS who can switch between Physical and Magic Attacks with the activation of his Ultimate Ability. Every time Dr. Zeno uses his Ultimate he gains a boost to both his Magic an......
2017-01-01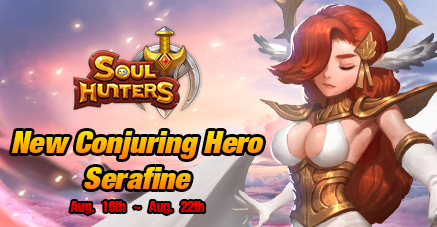 August Conjuring Stone Hero - Serafine
Serafine is a middle line DPS hero, she uses a variety of Magic abilities dealing AOE or single target damage, with some abilities also having Slowing, Silencing, or Armor-Reducing effects. She will b......
2016-08-14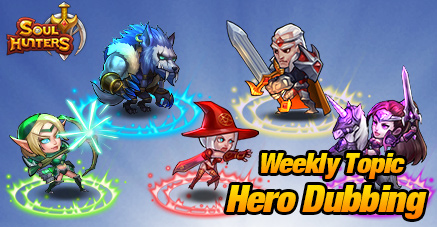 Weekly Topic & Contest - Hero Dubbing
If you could create a Line for one of our Heroes to say in game and have it Dubbed by a Voice Actor What would it be and which Hero would say it?
2015-08-11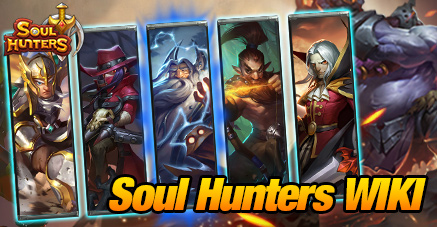 Soul Hunters Wiki
Soul Hunters Wiki is now available
2015-08-04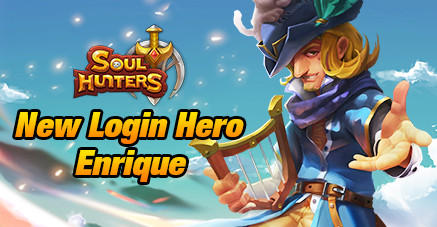 August Login Hero – Enrique, the Charming Virtuoso
Enrique is a Middle Line Support who can buff his Party's Attack Speed and Dodge Rating while disrupting the enemy Party at the same time. Enrique will be available to all players in the August Dail......
2015-07-28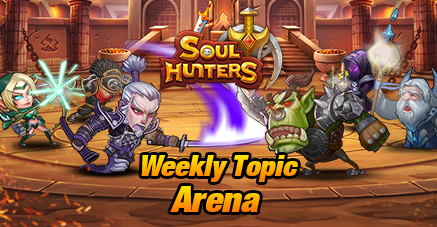 Soul Hunters Weekly Topic & Contest -- Arena
Discuss with fellow Hunters your strategies for the Arena and other related topics.
2015-07-22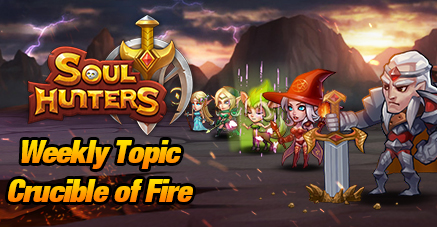 Soul Hunters Weekly Topic & Contest! Crucible of Fire
Discuss with fellow Hunters your strategies for Crucible of Fire and other related topics. Each week the Soul Hunters Team will choose a specific theme, feature, topic or question to be the weekly to......
2015-07-15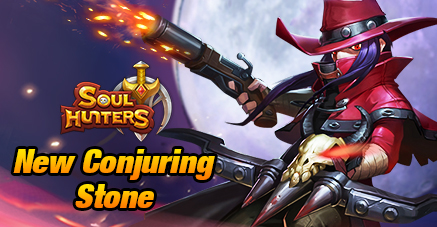 New Conjuring Stone Hero Slim "Outlaw Marksman"
Slim is a Back Line Physical DPS Hero, he possesses powerful single-target Physical attacks. Slim excels at eliminating enemies one-by-one by landing devastating critical hits. VIP 11 players can curr......
2015-07-14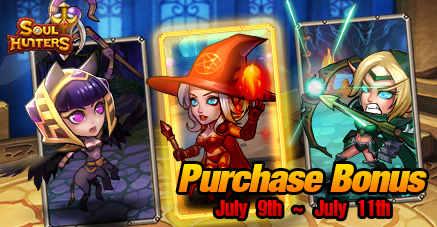 Purchase Bonuses!
For limited time you can receive additional rewards when purchasing Diamonds on specific days! This event will run from July 9th until July 11th PDT.
2015-07-09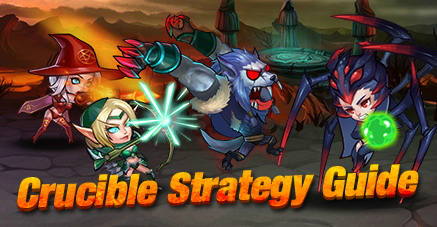 Crucible of Fire Strategy Guide
When your party reaches Level 30, you unlock the Crucible of Fire. The Crucible of Fire is a core game mode of Soul Hunters which provides massive benefits to players who learn how to best take advant......
2015-07-06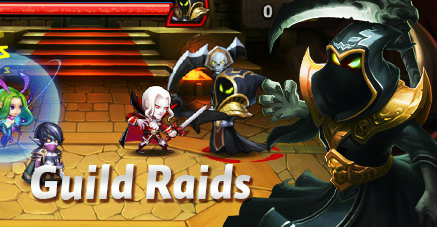 Guild Raids Sneak Peak
Guild Raids are coming to Soul Hunters! They will be available in the next update! This sneak peak will give you an overview of Guild Raids, more detailed guides will follow once Guild Raids have gone......
2015-07-06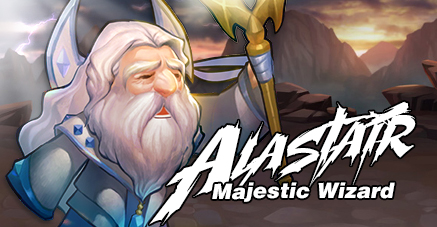 Alastair the Majestic Wizard
Alastair is a Back-Line Magic DPS Hero; he specializes in dealing a large amount of damage to a single enemy. Alastair and his Soulstones can only be gained from the Conjuring Stone in the Summoner Ci......
2015-07-02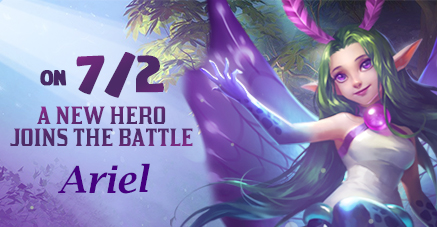 Ariel – The Audacious Fairy
Ariel is a Mid-line DPS hero; she is skilled at using AOE Magic Attacks to inflict damage on the entire enemy Party, at Purple Fusion she also gains a shield that absorbs all types of damage.
2015-07-01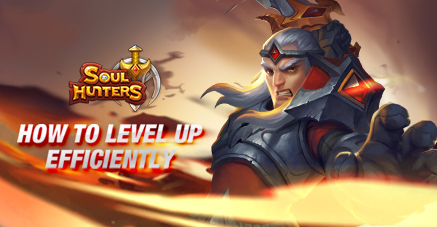 How to Level Up Efficiently
Leveling Up your Party quickly in Soul Hunters provides many benefits, many features in the game require a certain Party Level to unlock. For example you unlock the Arena at Party Level 10 and the hig......
2015-07-01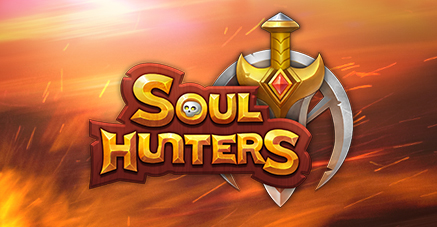 LILITH GAMES' SOUL HUNTERS LAUNCHES TODAY ON IOS AND ANDROID
Original Card-Collecting Battle Game Now Available via Publisher Kick9
2015-06-24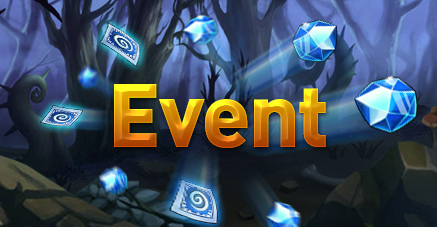 Official Launch Celebration Event
Event: Login Rewards Time:June 27th ~ June 28th PDT Details: If your Party Level is10 or above, every day you login between June 27th and June 28th you will receive 20 Sweep Tickets and 5 Mortus Sou......
2015-06-24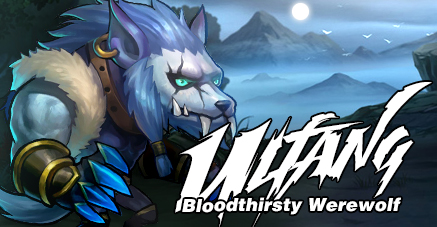 Ulfang the Bloodthirsty Werewolf
Ulfang is a front-line support Hero who strengthens his allies with powerful buffs and deals Physical Damage. Ulfang will be available to all players in the June Daily Login Calendar Rewards.
2015-06-24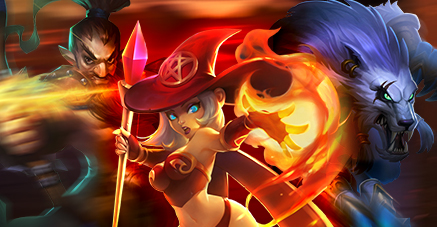 Official Launch Celebration
The Soul Hunters official Global Launch is coming on June 25th! Your feedback has been great so far and we look forward to hearing more opinions and ideas from you the players. In celebration of Soul ......
2015-06-01