Striking the perfect balance between fantasy, RPG mechanics, and side-scrolling action might seem like a tricky art to perfect, but it's a challenge developer Lilith Games has continued to rise to following the release of Soul Hunters way back in 2015. Fast forward to today and the game continues to develop and evolve, adding in updates and fan favourite characters like Assassin's Creed's Ezio Auditore da Firenze, and just recently one of Ubisoft's most beloved classic heroes, Prince of Persia.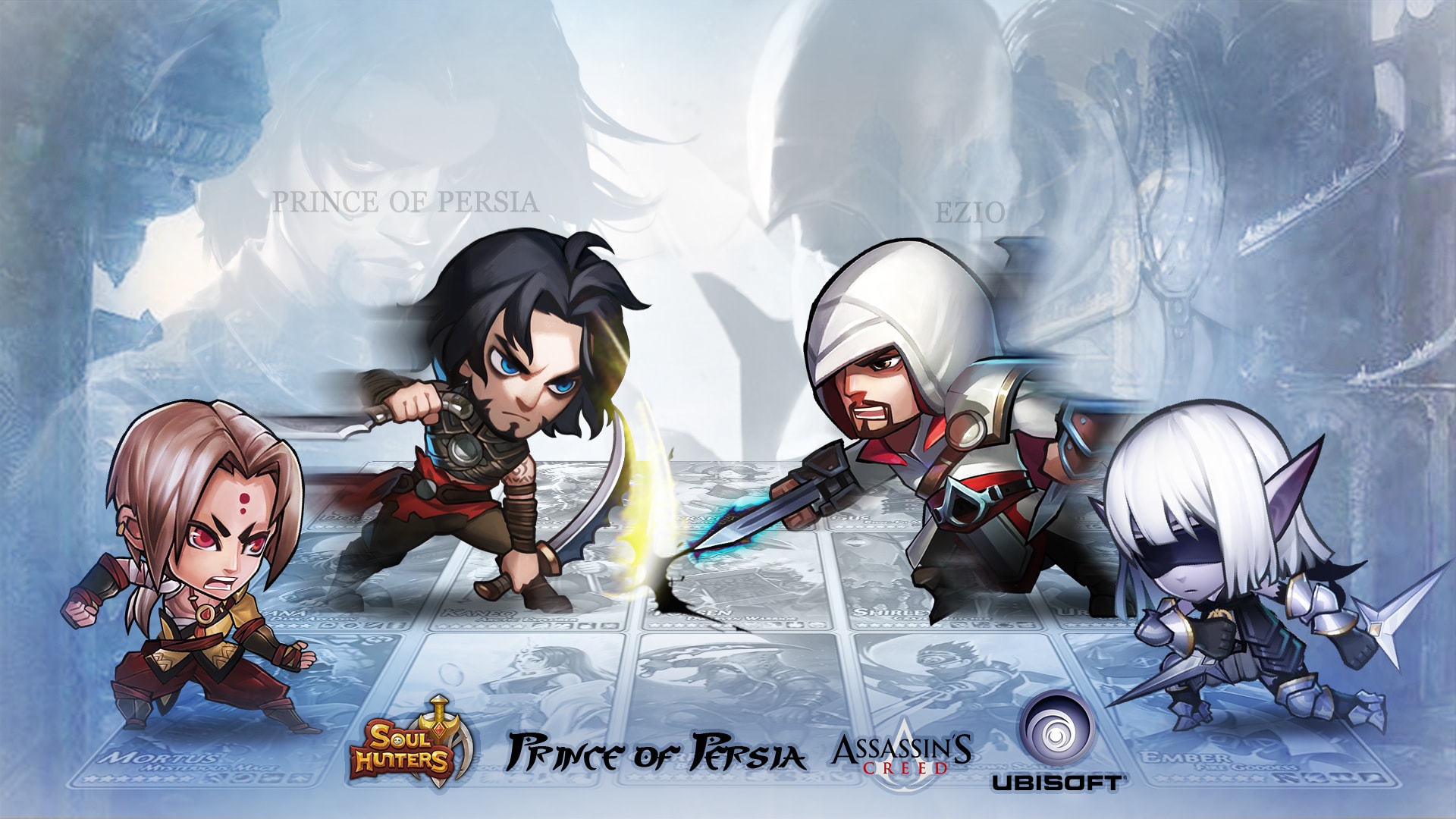 Soul Hunters tasks its players to collect a series of mythological heroes, and then send them into battle in a unique blend of 2D real-time combat and strategic RPG mechanics. Every hero features unique, upgradeable abilities capable of dealing out massive damage, healing allies, and even stopping opponents in their tracks. We took the opportunity to speak to Cook Zhang, the Publishing Manager of Soul Hunters, as well as Han Xiao (Development Director) and Yizhou Jiang, (Soul Hunters' Art designer) to learn more about the efforts that went into making the Soul Hunters, which is currently being enjoyed by over 80 million players worldwide.
What do you think your game offers that you can't get from any other title on the App Store?

"We have nearly a hundred original heroes in our game, which players can get for free to use in battle with other players all over the world."
But achieving such a feat within a mobile game wasn't without its challenges it would seem.

What challenges did you face during development, and how did you overcome them?

"The most challenging thing during development is to keep the experience fair and equal for all of our players. We want to provide an abundance of characters to keep our players engrossed in the game, but we also make sure that for every new hero's we create, we measure their power to achieve a perfect balance in the game. We don't want to make some heroes too powerful, it can break the balance."

Do you have any interesting stories during the development with Ubisoft?

"In order to bring the agile and swift combat moves which have become the trademark of Prince of Persia to our players, our developers needed to demonstrate the movements with the people at Ubisoft to make sure we make captured them perfectly. We had a lot of fun acting out the movements. During this process, we understood Prince of Peria's gravity defying movements better, and it helped us develop the best experience."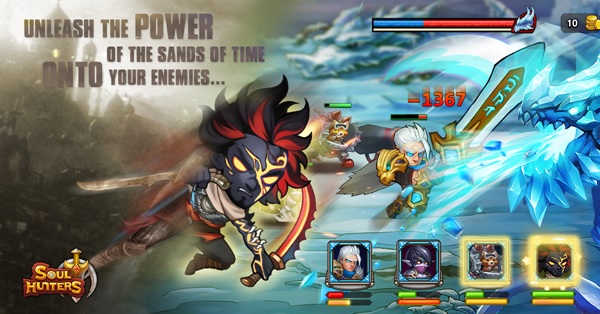 What's the principle concern during the development of the Prince of Persia update?

"What we care most about during the development process is to have the Prince of Persia in our game retain the original taste and flavour of the character. We hope the Prince of Persia in our game can help evoke the memories players have of the Prince of Persia series. Also, we hope it can help the players who didn't play Prince of Persia to experience the charm of Prince."

What was the original intention of bringing Prince of Persia to Soul Hunters?

"There is no doubt that Prince of Persia is one of the most classic characters in action games. Prince of Persia: The Sands of Time, Warrior Within, and The Two Thrones have a great fan base and they're all dramatic. Most developers on the Soul Hunters project are loyal players of the Prince of Persia series. We always wondered how fun it would be if we could have the prince of Persia in our game. So we talked to the people at Ubisoft to see if they'd be also be interested, and they were really excited by the idea.

We hope to surprise and please our players by including such a classic hero as the Prince of Persia into our game."

We anticipate that there will be plenty more surprises and exciting collaborations still in store within the world of Soul Hunters, which you can find out more about on the official Facebook page.

Soul Hunters is free to download now on iOS and Android devices.