Following the successful introduction of Assassins Creed's Ezio Auditore in mobile side-scrolling RPG Soul Hunters early last year, Lilith Games is proud to announce the addition of yet another classic Ubisoft hero to the game's amazing character roster: the Prince of Persia himself, and his time-bending powers.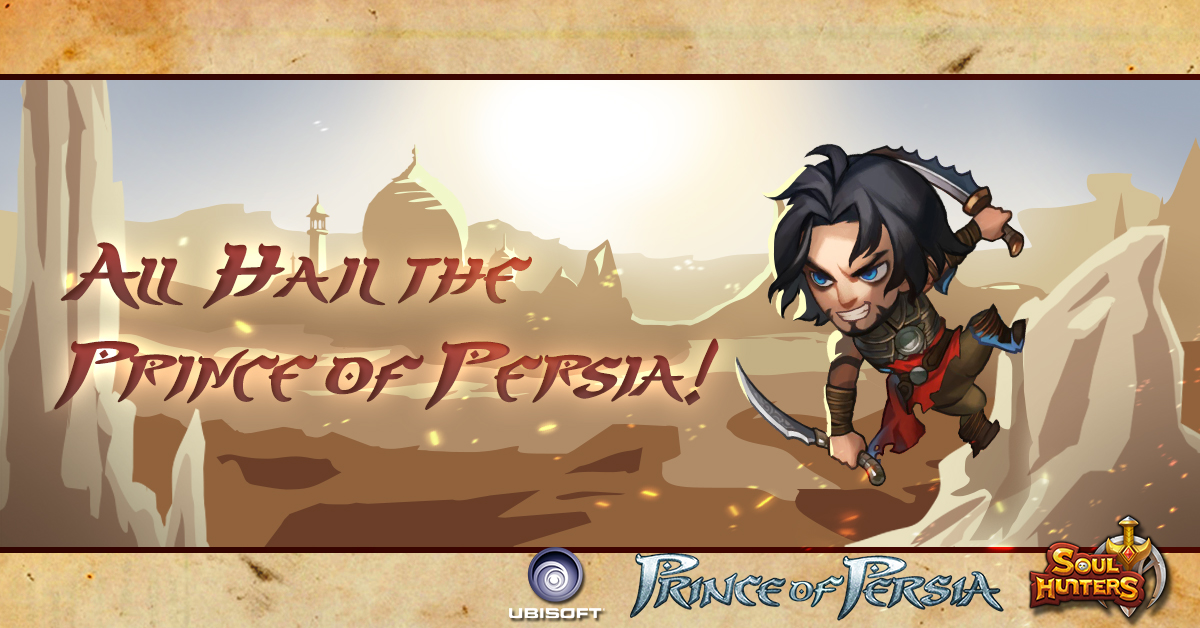 80 million players worldwide have already experienced Soul Hunters, a unique Action-Strategic RPG. Originally launched in 2015 with 80+ heroes to collect and take into battle, Lilith Games have since then kept on adding new heroes and expanding ways for players to create their ultimate dungeon-crawling party and achieve victory in PVE and PVP modes.
The new Soul Hunters update will be available for download today with the Prince of Persia joining the ever-expanding character roster of the game with his one-of a kind powers and abilities. Fans will be delighted to discover this legendary new hero, to learn how to master his iconic time powers, and to team him up with their favourite Soul Hunters characters. So come join millions of players fight exciting real-time battles and experience the incredible powers of the Prince of Persia in the new Soul Hunters update, free to download today on the Apple App Store.